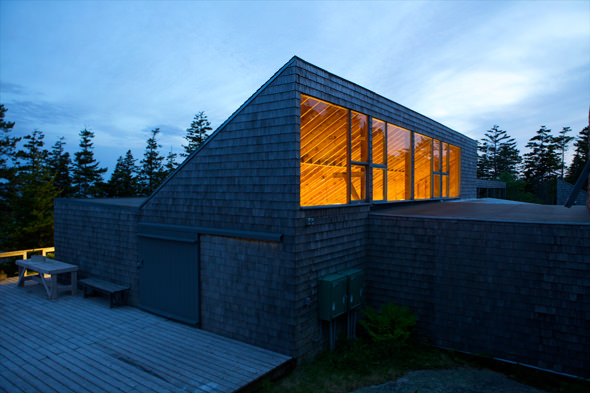 Photograph by Amanda Kowalski, Courtesy of Haystack.
Haystack Mountain School of Crafts
Built on a cliff overlooking Jericho Bay in the Atlantic Ocean, Haystack's campus has served as a muse to many who have come here to create. The school is located on forty quiet, wooded acres in the small island community of Deer Isle.
Located on Stinson Neck in Deer Isle, Maine, the award-winning campus, designed by Edward Larrabee Barnes, was added to the National Register of Historic Places in February 2006.
"Haystack is like a marina that floats over land instead of water, a village of shingled pavilions – workshops and dormitory cabins – all lifted up a couple of feet on posts and connected by a network of decks and walkways… The building was instantly accepted as a classic and became a major influence on the American architecture of the 1960's."
-Robert Campbell, The Boston Globe