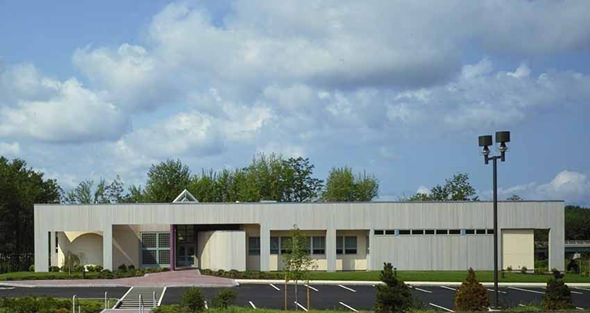 Photograph courtesy of Harriman Architects + Engineers.
Harriman Architects + Engineers Headquarters
The firm's headquarters has a contemporary design that reflects its focus on the future with an open floor plan that can be easily adapted to changing needs. High ceilings with exposed structural elements add to the feeling of spaciousness and openness. Skylights and large windows bring in abundant quantities of natural light. And the rich tones of cherry-wood doors and trim add warmth. An innovative, all-electric heating and cooling system was designed under a power company program aimed at encouraging energy efficiency in new construction. The building conforms to a sloping site. The employee lunch room on the ground floor opens to a brick patio.